At the foot of Ilkley Moor in the heart of the Yorkshire Dales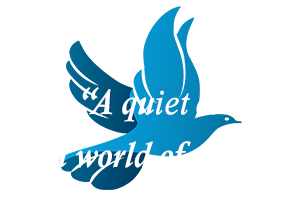 The Friends of the Briery logo shows the main doorway on Victoria Avenue.
We chose this as our logo as it is an example of the beauty of this wonderful old building but, more importantly, it is a symbol of welcome.
We welcome all to this haven of tranquillity.
WHO WE ARE & WHAT WE DO
The Friends of the Briery are here for moral and a little financial support.
Launched in the Summer of 2016, we raise money to fund the little extras which help to make The Briery such a lovely place for visitors – whether that is some new upholstery on comfortable chairs, a Chapel microphone, fitted sheets or table mats….
We come together each summer for a Garden Party (family and friends also welcome) and each winter for a Service and afternoon tea.
Recently we held a Heritage Day alongside Ilkley Civic Society regarding the history of the Briery together with an Afternoon Tea which was a huge success.  Coming up we have our annual Quiz Night on 27th April at 7pm held in the Briery.  If you would like a ticket simply call 01943 607287 or email: briery@btconnect.com.
If you would like to join us, or just want more information, you can  click below to download the brochure, or telephone us and just ask.
To get more of an idea about what we have been up to, you can read our newsletters here  fotb-newletter-1  and FOTB Newsletter 2 (Summer '17 edition)