At the foot of Ilkley Moor in the heart of the Yorkshire Dales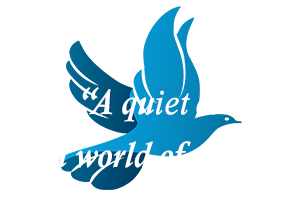 Accommodation Capacity
Whether you're planning a meeting for 3 or a conference for 36, we have a room to meet your needs in peaceful, relaxing surroundings. If you want a friendly welcome, clean, simple rooms and good traditional home cooking at a reasonable price, you won't be disappointed!
On our ground floor is a one-bedroom flat and 3 single ensuites, one of which is fully accessible; the first floor, accessible by lift or stairs, has 12 single ensuites, and a twin room with a separate bathroom, plus 2 ensuite twins and an ensuite double accessible by stairs; and the second-floor has a further single and twin, both ensuite.
Total of bedrooms in the house: 22
Total if people share twin rooms: 26
There is a self-catering cottage within the grounds with a ground floor double bedroom and 2 single bedrooms on the first floor and each floor has its own bathroom.
Fountains Conference Room: 36+
Bolton Room: 15+
Rievaulx: 20+
Chapel/Conference Rm: 100+
Dining Room: 70+
Wi-Fi is fitted throughout the house and the cottage, with excellent coverage.
Fountains Conference Room – Capacity = 36+
Includes large tv screen with HDMI connector & drop-down
Dining Room – Capacity = 60+
but we have been known to cater for up to 100!
Rievaulx Room – Capacity = 20+
A good selection of the latest religious books and cards are on sale in this room.
Bolton Room – Capacity = 15+
A sitting room with TV screen, large conference meeting table.